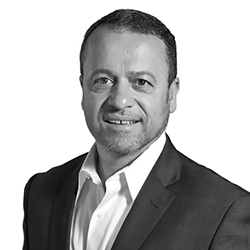 Danny Sibai | Partner / Digital Director
Danny Sibai is an experienced marketer with over 25 years in the digital marketing world.
His expertise helps him easily pave the way for the migration of off-line business operations to on-line visibility – bridging the standard bricks and mortar world into the very new clicks and mortar universe.
However, his unique ability to integrate them all, is what sets him apart and has landed the firm near the top of South Florida lists in both Internet Marketing and Website Design on a yearly basis.